Protecting your assets
is what we do.

Intelligent, innovative commercial security systems in Houston, TX
With a deep history in delivering commercial security systems and intelligence strategies throughout Houston, TX, and the surrounding areas, Zaladium is known today for its unique, commercial threat-defense techniques to help safeguard companies against a criminal breach.
Custom security services are a process that deserves thoughtful deliberation in order to fully assess the needs of a business. We start by developing a comprehensive, intelligent plan that's designed to detect, defend and quickly react to any security breach. Zaladium provides 24/7 surveillance and protection with our superior invisible-shield technology, and a dedicated rapid-response team, and a K-9 unit.
Complicated security issues deserve custom-made plans and pricing. Every business receives a customized quote based on individual security needs, which includes a complimentary security sweep to detect any potential threats within your perimeter.
Premium commercial security systems and services are available for construction sites, management districts, utility districts, small and commercial businesses.
About Our Business Security Systems & Solutions
The Zaladium team has worked around the state of Texas providing security solutions for a wide range of companies. Our core belief is that custom business security systems are a process, deserving thoughtful deliberation in order to fully assess the needs of a business. Our sister company, S.E.A.L. works seamlessly with Zaladium to provide a highly-trained, rapid-response team to handle any conflict onsite.
Our team is proficient in security technology, data intelligence, and threat confrontation. We arrive at the scene with a well-trained K-9 unit and assist the police in deterring or capturing criminals who have breached your perimeter.
We have a long list of references we'd like to share with you and can provide a customized quote to fit your budget.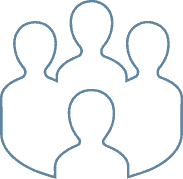 Zaladium is changing customers' expectations
Effective commercial security systems are a combination of experience, technology, process, procedure, and passion. Zaladium strives for continual improvement in all those areas. We have been at this for years. Our technology is state-of-the-art and continuously updated. Our processes and procedures are robust, detailed, and executed with precision and acuity. We love what we do and it shows.
"This is the first project in my over 35 years in this business that I have made it all the way through without an incident of theft… Your service has been impeccable. We can't say enough good about working with you guys…"
Tanya Travis
Gilbane Building Company