Our core belief is that custom
commercial security is a process
Security & Surveillance Solutions is a Process
Zaladium is changing the way people think about security.
Zaladium offers a unique skill set to help determine the best security and surveillance solutions for your business. We have divided our process into four principles to define how we work.
Video Monitoring Solutions Tailored to Your Business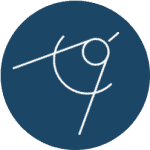 01. Assess & Design
We know your security needs are unique.
Zaladium carefully assesses each environment in need of security measures and designs a security plan to fit your requirements. But that doesn't mean we're finished. We constantly review, examine, and update our assessment according to surveillance analytics and potential threats to your perimeter. Our adaptable, preventative approach is coupled with high-end technology to minimize incident severity by adding an innovative layer to your overall security strategy.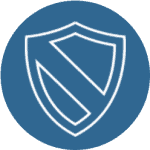 02. Deter & Defend
Integrated protection for your peace of mind.
We measure a strong defense by using consistent threat deterrent methods and hard evidence from our camera footage. Zaladium sets the bar in commercial security because we utilize the finest equipment, sensors, and camera technology designed for progressive defense operations. From cameras to sensors, warning signage to loudspeakers, Zaladium creates a formidable defense. And once onsite, our security personnel will help remove unwanted intruders immediately.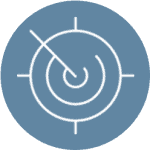 03. Detect & Determine
Powered with proven reliability.
Our innovative surveillance analytics enable our systems to determine how to keep your perimeter safe. We use a state-of-the-art Global Surveillance and Tracking Center (GSAT) and hi-tech security equipment to help detect the smallest detail of unwanted activity at your business. Our data-driven detection methods help us update your security at all times in order to make the necessary changes to your security plan. All recordings are stored for 30 days and are transmitted live over WIFI or cell networks for monitoring.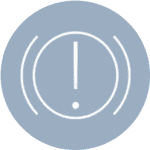 04. Respond & Report
We show up, ready for action.
After we detect unwanted activity at your business, within minutes we notify the local police and deploy an armed, rapid-response unit. We arrive with highly trained K-9 officers, ready to support our local law enforcement, as needed. Our monitored video feeds offer clients unrivaled surveillance and high-resolution footage, which has led to the capture and conviction of criminals. In addition, Zaladium continually evaluates our active solutions and proactively adjusts and improves them as technology and environments change.
Free In-person Assessment and Security Plan
We have a long list of references we'd like to share with you and can provide a customized quote to fit your budget. There is no charge, no-obligation for the in-person assessment of your security needs and a customized security plan design. Request a list of references, schedule your free security assessment, and plan or contact us for general information today.