Fixed Surveillance Monitoring
Our top priority is to keep your assets secure and we're able to do this through 24/7 monitoring, rapid response, and the use of HD security cameras on our fixed surveillance units. Fixed surveillance units are permanently mounted security systems such as free-standing poles or cameras mounted on buildings. Learn more about fixed security units and if this is the appropriate surveillance solution for your commercial property.
Property Monitoring Services through Fixed Units
Fixed units offer permanent video surveillance and crime deterrence for your commercial property. Our commercial property security units are the first step in proactive crime deterrence. While the technology itself is the best of the best, we also offer round-the-clock monitoring by skilled and experienced security personnel.
Advanced Surveillance Technology
All of Zaladium's surveillance solutions are state-of-the-art and come equipped with HD, night vision, and long-term historical footage capabilities. Some models even have loudspeaker function and can be monitored remotely on computers, smartphones, and tablets. In addition to the advanced technology, our approach to securing your Houston commercial property is data-driven and we consistently evaluate our active solutions and proactively adjust and improve them as technology and environments change.
Pole Systems and Permanently Mounted
Ideal for long-term placement in parking lots, shopping centers, apartment complexes, industrial properties, etc.
Highly mobile trailer-based design
Solar or plug-in units available to suit your needs
20,000 lumens of LED lighting
Light mast telescopes up to 20 feet
Safe and quiet – no generator noise or fumes, clean and green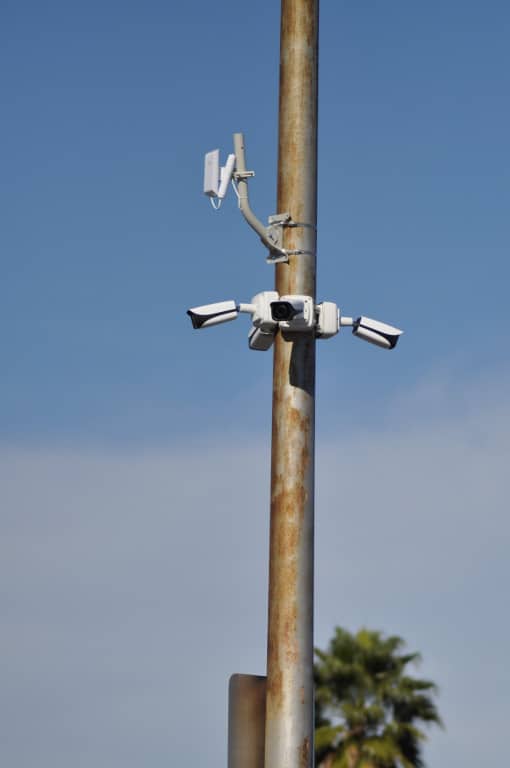 Permanently Mounted Units
with 4 Pan-Tilt-Zoom (PTZ) Cameras and Loudspeaker
*Cost depends on individual requirements
Site survey and custom system designed to best meet your needs
Permanently mounted
Can be PTZ or fixed cameras – a wide variety of camera types available
HD digital/ IP cameras – pan-tilt-zoom up to 30x available
Night vision capabilities – (in color in well-lit areas)
WiFi, cellular, and/or "hard-wired" internet connection
30 days of historical footage retained – longer retention periods available
Secure remote viewing by clients on computers, smartphones, and tablets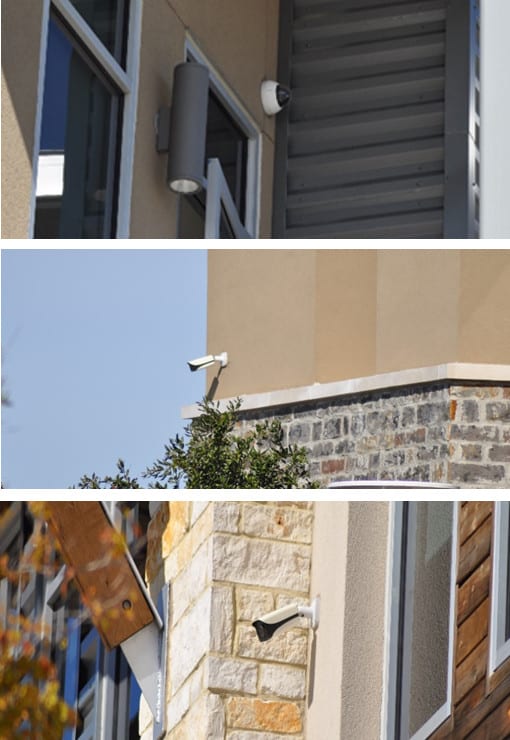 Who can benefit from fixed security units?
Fixed video surveillance is ideal for long-term placements such as parking lots, shopping centers, apartment complexes, and industrial properties. Our fixed security units can give you the peace of mind to know that your commercial property is protected and has a proactive approach to deterring crime.